Dental Technology
DENTAL LASER TREATMENTS IN CORNWALL, ON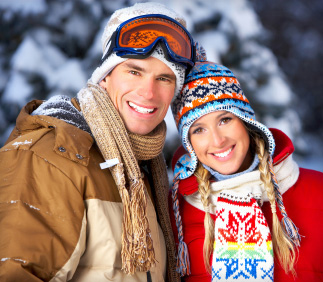 Dental lasers? Doesn't that sound like something from a sci-fi series? As a matter of fact, lasers have been used in the medical field for quite some time. They serve a number of purposes in dental treatments, making procedures better and easier than ever before.
WHAT ARE DENTAL LASERS USED FOR?
Periodontal Cleaning: Using dental lasers can be used as a less-invasive gum disease treatment. They are capable of cleaning below the gum line with minimal disruption of the tissues surrounding the area.
Soft Tissue Surgeries: The precision and accuracy of a laser allow us to work in smaller areas and to avoid damaging nearby tissue, which in turn allows you to heal much faster.
Find and Treat Cavities: We have a great deal of technology that enables us to better see right inside the mouth. Lasers fit right in with this incredible selection. They can see things that traditional x-rays or intraoral cameras cannot.
DIAGNODENT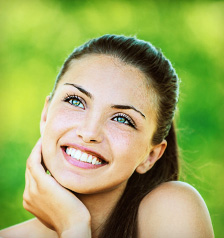 Cavities are one of the most common problems treated by the average dental office. It's part of our job to regularly check for decay. We do this in a number of ways, including x-rays, intraoral cameras, and in-person dental examination.
Cavities can be sneaky sometimes. They might lurk in places that a dentist or a traditional x-ray machine can't quite see. Fortunately, there is a way around this problem. DIAGNOdent is a revolutionary dental laser that can find cavities while they're still in their earliest stages.
DIAGNOdent dental technology uses a dental laser diode to inspect your teeth. It receives signals back from the tooth, which describe the exact composition of the tooth's inner structure. In this way, the laser can register the beginnings of cavity development. This means we can fill the cavity sooner, use smaller fillings, and curb more severe complications before they develop.
There are so many benefits to laser dentistry, not the least of which is the improved ability to treat problems with increased precision and far less invasivity. Our Cornwall dentists, Dr. Deneka and Dr. Lee is highly trained in this technique and has five soft tissue diode lasers, allowing us to give you the fastest, most effective treatment available, and the shortest possible recovery time.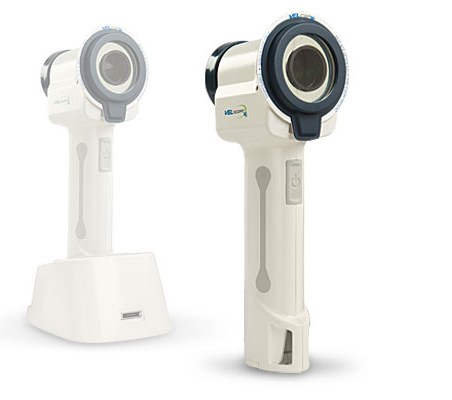 ORAL CANCER SCREENING IN CORNWALL, ON
Oral cancer claims thousands of lives every year. When left undiscovered and untreated, oral cancer grows quickly. However, if it is detected and addressed in its earliest stages, this silent killer can be thwarted.
That is where our Cornwall dentists, Dr. Deneka and Dr. Lee, and our team can help. Careful screenings by a professional, as well as scans with the most up-to-date technology, can catch these problems early. At Cornwall Dental Arts, we use a handheld device called the VELscope® Vx which emits a bright blue light to inspect the mouth and tongue. The device is sensitive to abnormal tissue changes and the harmless blue spectrum light causes the soft tissue (oral mucosa) of the mouth to naturally fluoresce, enabling us to notice any abnormal changes.
DEXIS CariVu™ IN CORNWALL, ON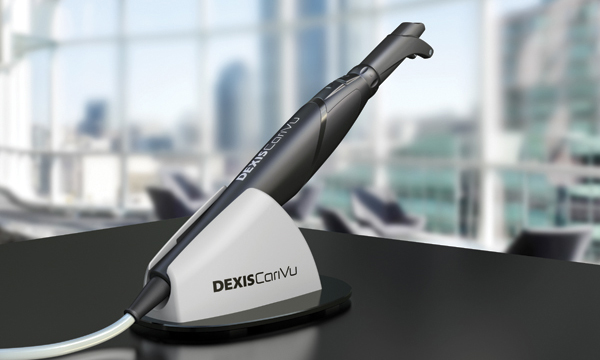 DEXIS CariVu™ is a compact, portable caries detection device that uses patented transillumination technology to support the identification of occlusal, interproximal and recurrent carious lesions and cracks. CariVu™ continues the long DEXIS tradition of providing intuitive, easy-to-use diagnostic tools. At Cornwall Dental Arts, we use the DEXIS CariVu™ to detect and inspect caries, thereby ensuring early detection and remedial action for your dental problems.
INTRA-ORAL SCANNING IN CORNWALL, ON
While x-rays provide valuable information that we can't get from any other source, they can't show you everything that's going on in your mouth. That's why we have invested in an intraoral camera – a highly advanced piece of diagnostic equipment that allows you to see what we see inside your mouth.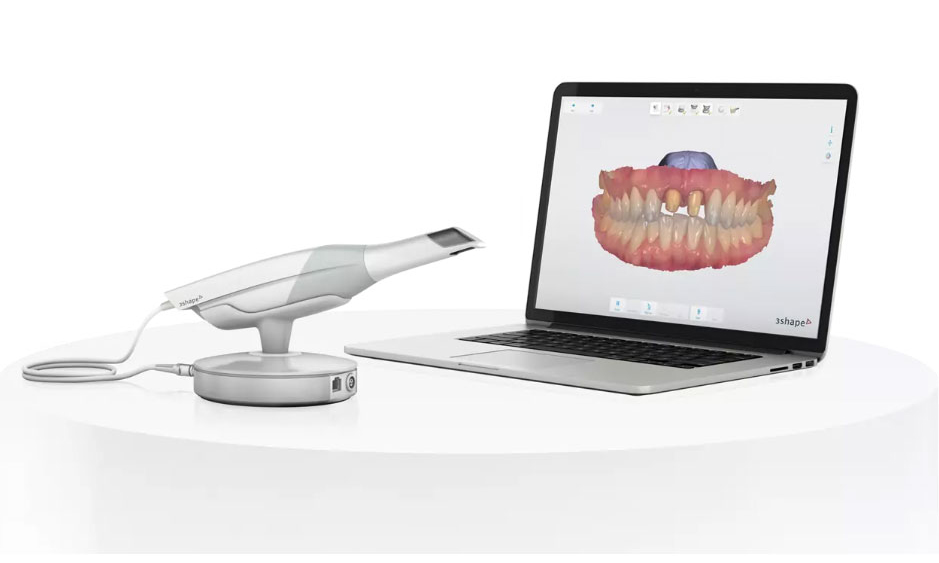 The Intraoral camera handpiece is approximately the size and shape of a dental mirror. It has a built-in light source, and serves as a tiny video camera that allows us to zoom in on one tooth with 25 times magnification, or give you a video tour of your entire mouth. The images are displayed on a television or computer monitor, so you'll be able to see problems such as worn or broken fillings, cracked teeth, plaque deposits, cavities next to fillings and excessive wear. We can also print an image for you to take home with you.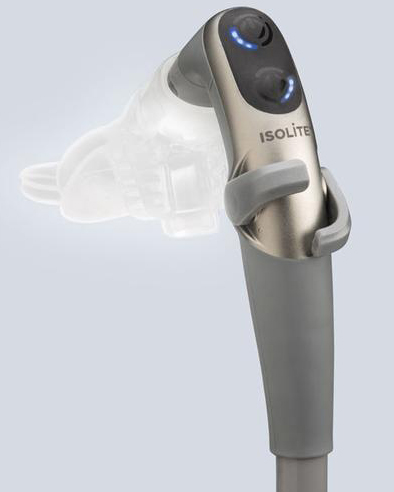 ISOLITE IN CORNWALL, ON
At Cornwall Dental Arts we use Isolite, a convenient hands-free suction and retraction unit that allows Dr. Lee and Dr. Deneka to have more control of the oral environment. With better visibility and moisture control, improved efficiency and clinical results, while ensuring patient safety and comfort, the Isolite is an innovative product that combines isolation, retraction, illumination, and continuous suction into a single device.