Oral Cancer Screening
DETECT ORAL CANCER EARLY IN CORNWALL, ON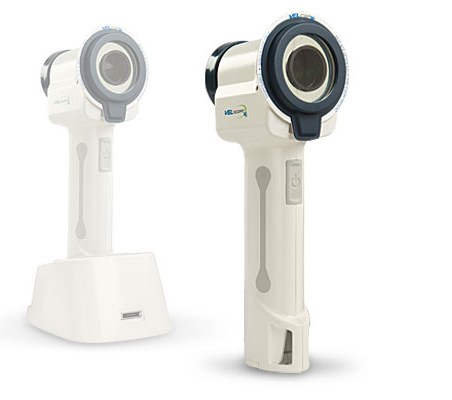 Oral cancer claims thousands of lives every year. When left undiscovered and untreated, oral cancer grows quickly. However, if it is detected and addressed in its earliest stages, this silent killer can be thwarted.
The problem is that the signs are hard to see on your own. Too often, by the time a person notices there are problems in his or her mouth, it's too late to easily treat. This complicates the situation dramatically.
That is where our Cornwall dentists, Dr. Deneka and Dr. Lee, and our team can help. Careful screenings by a professional, as well as scans with the most up-to-date technology, can catch these problems early.
WHAT CAN YOU DO?
We aren't the only ones with the powero spot early signs-you can watch, too! By arming you with a few vital tips, you can keep a more enlightened eye on your own health.
If you smoke or drink alcohol, you dramatically increase your risk of oral cancer. Limiting these substances will only help.
Eat a variety of fruits and vegetables.
Don't forget the sunscreen! Too much direct exposure to the sun can cause skin damage, and your mouth is no exception. Using a lip balm with sunscreen UV protection will help.
Get a VELscope screening at our dental office. VELscope is a highly effective technology that we are proud to offer to our patients. A screening can discover precancerous tissues before they have a chance to take a turn for the worse.
GOOD NEWS!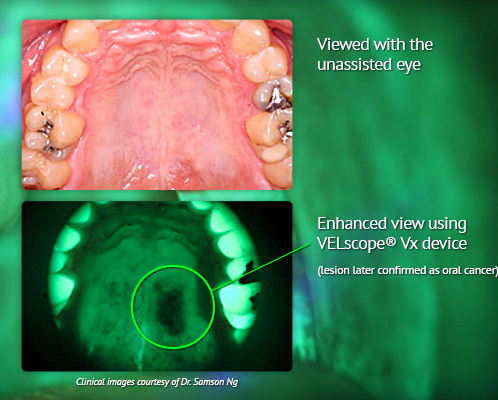 With oral cancer screening, early detection, and treatment, five-year survival chances increase by 80%.
This screening option is available to any patient at any appointment. Should you choose to take advantage of this opportunity, we will use the VELscope light to look at your cheeks, teeth, and gums for areas of oral cancer concern.
VELscope allows our Cornwall dentist to see potentially cancerous cells before they are visible to the naked eye. If we find a problem that may be due to oral cancer, we'll guide you through every step of the follow-up. You'll never be alone during the process.
If you are interested in getting an oral cancer screening, call our practice in Cornwall, ON.