Implant Dentures
PERMANENT DENTURE SOLUTIONS IN CORNWALL, ON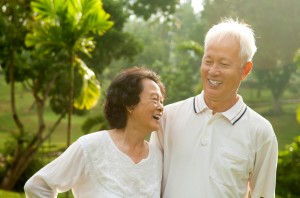 Dental implants are great for replacing individual teeth. They are highly effective and durable. But did you know that they can do much more than that? Implant bases have also been used to support larger prosthetics, including full dentures, partial dentures, and bridges.
Traditional dentures have been used effectively for generations, and they've only gotten better with time. But they aren't the right solution for everyone.
There's great news: you've got a lot of options to choose from. You'll be able to select a denture style that works exactly how you need it to. Our Cornwall dentist and team will be with you every step of the way, giving you advice and answering any questions. One of the alternatives to those traditional, adhesive-based dentures is an implant-mounted set.
WHAT IS AN IMPLANT?
Dental implants are small titanium posts which are embedded in the jawbone. In addition to anchoring prosthetic teeth, these implants significantly reduce the jawbone deterioration that usually accompanies an empty tooth socket.
Implant denture connections come in two styles. Your denture appliance will either snap onto abutments at the top of the implant posts or they will attach to a bar that is supported across multiple posts.
The dentures themselves also come in many shapes, sizes, and styles, from full-mouth replacement sets to bridges that only need to span a small area.
WHAT CAN I EXPECT FROM THE IMPLANT PROCEDURE?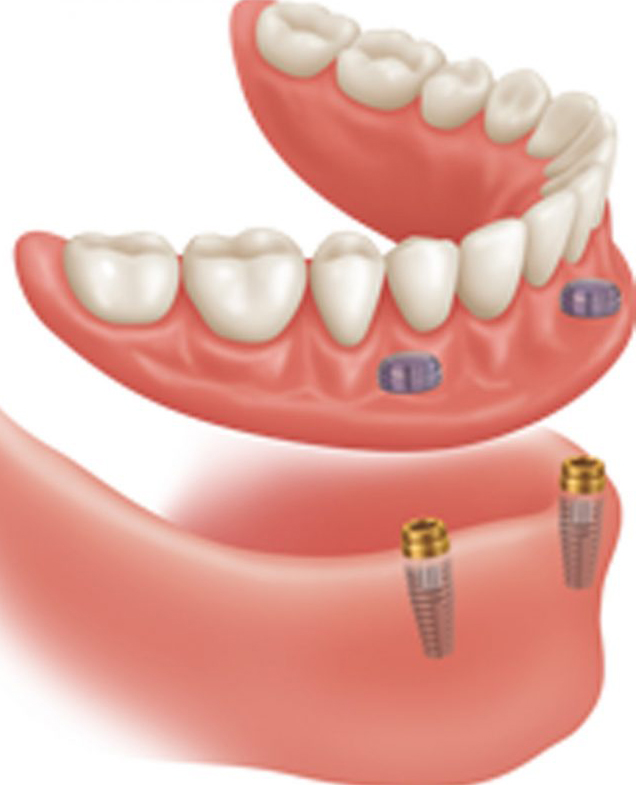 To get implant dentures, you'll need to plan on a minor oral surgery. This procedure will be done by a respected oral surgeon or periodontist in the area. Cornwall dentist, Dr. Deneka or Dr. Lee will oversee the treatment as well, coordinating with the specialist throughout your surgery.
Once your mouth has healed and bone has integrated with the implant posts, our dental lab will craft a custom denture set, partial set, or dental bridge to fill the gaps in your bite with a seamlessly natural look. We are also able to modify existing appliances.
We will then attach the appliance to the implant posts and teach you how to care for them. Once these three steps have been completed, you'll have a brand new smile.
Since 1985, Dr. Steven Deneka and our compassionate team have provided comprehensive family dentistry in our warm and welcoming dental office, located in Cornwall ON. We also serve patients from Ingleside, Long Sault, Glen Water, and other surrounding areas. Call for your implant denture consultation today.
To learn more about single tooth implants, visit our implant services page.