Smile Makeover
SMILE DESIGN SERVICES FOR A BEAUTIFUL SMILE IN CORNWALL ON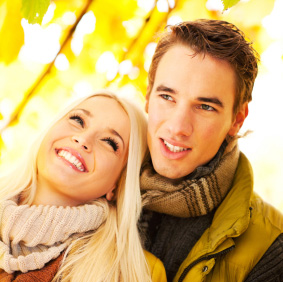 With so many cosmetic and restorative options to choose from, you may not know where to start.
It's easy to get overwhelmed, but never fear! Our Cornwall dentists, Dr. Deneka and Dr. Lee are here for you. He'll sit down with you to discuss your choices, the procedures involved in those choices, and the necessary scheduling.
It's important to us that you feel entirely comfortable with your results, all the way from plan to implementation. You should be able to make informed decisions, as well as to ask any questions you need to.
To get you started before your consultation with our office professionals, here are just some of the options you can choose from:
BEAUTIFUL SMILE MAKEOVER OPTIONS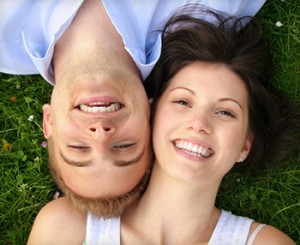 TEETH WHITENING | We offer a teeth whitening kit you can use in the convenience of your own home. Our professional formula is guaranteed to give you a lighter and brighter smile.
COSMETIC BONDING | This is a beautiful smile design option for repairing minor cracks and chips. It's also great if you are on a budget. Cosmetic bonding uses a shapeable resin to fill in those cracks and chips, leaving your teeth looking as good as new.
DENTAL VENEERS | For a beautiful smile that has a little extra dazzle, dental veneers are an excellent choice. Many smile design plans include one or more porcelain veneers- thin shells of individually crafted dental porcelain- because of their ability to build a beautiful smile with perfectly straight, sparkling teeth.
Dental veneers can cover a host of cosmetic dental issues including cracked, chipped, misshapen, or discolored teeth. They are also shaded to naturally match your smile, giving you all of the polish you deserve, in a subtle, sophisticated way.
WHITE CROWNS AND FILLINGS | Our office can replace old amalgam crowns and fillings with tooth-colored composite resin. There are a number of benefits to this procedure.
Tooth-colored resin is all but indistinguishable from your natural enamel, in both color and texture.
Older amalgam fillings contain trace amounts of mercury, a metal which, though extremely useful, can be toxic to humans in large amounts. Our composite resins contain no mercury at all.
Resin is less heat-conductive than the metal fillings, allowing you to eat without worrying about temperature sensitivity.
Call us in Cornwall, ON today to set up your smile design consultation. We serve patients in the Long Sault, Cornwall, and Ingleside, ON, areas. The team at Cornwall Dental Arts will partner with you to create a plan that can give you the beautiful smile of your dreams!