Invisalign
LOOKING FOR AN INVISALIGN DENTIST IN CORNWALL,ON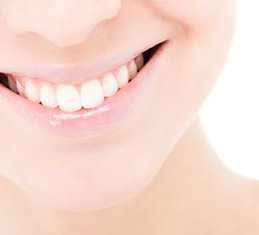 Invisalign® is a life-changing orthodontic treatment. These virtually invisible set of aligners eliminate the need for visible wires. Instead of the traditional metal hardware, Invisalign® uses a custom fit series of clear aligners. These aligners work to reposition and gradually straighten your teeth.
See how Invisalign® can transform your smile. The dentists at Cornwall Dental Arts will be there to help you throughout your treatment.
Advantages of Invisalign®
Metal braces were once the only treatment available for patients looking to straighten their teeth, but with Invisalign®, you can fix misaligned teeth without anyone noticing.
Here are additional advantages of this teeth straightening system:
Removable. Drink and eat as you please. You won't have to guard your every move.
Easy care. Brush and floss as you normally would. Your aligners will not get in the way of your oral hygiene routine.
Comfortable. Bands and metal brackets that may cause discomfort are no longer necessary. You also won't need to see your dentist as often.
Safe and effective. Invisalign® has been proven clinically safe and effective. Align Technology, the company behind the clear aligners also seek to continuously innovate their product.
Who Needs Invisalign®?
Invisalign® does a lot more than straighten teeth. If you are experiencing any of the following dental issues, you may be a good candidate for Invisalign®. Talk to your dentist for further information.
Gaps between teeth. Uneven gaps between teeth increase your risk for tooth decay. Getting Invisalign® can help resolve this issue.
Crowding. You may experience discomfort when there are more teeth than your mouth can accommodate. Crowding also makes dental cleaning more challenging.
Overbite. Upper teeth overlapping the lower front teeth can cause eating difficulties.
Crossbite. When your lower and upper teeth are not properly aligned, it can lead to issues in your jaw and cause chewing problems.
How Invisalign® Works
The dentist will ask you about your goals so they can design your treatment plan accordingly. They will then take digital impressions of your teeth.
Your dentist will prepare a virtual presentation of the Invisalign® process. This way, you'll see how your teeth will look like at every stage of the process, especially once you have completed the treatment.
The plastic aligners are custom-made for you and will have to be replaced after every 2 weeks. You'll notice changes with your teeth as they move little by little throughout the treatment process.
You need to visit your dentist once every 6 weeks so they can monitor your treatment and see if everything is going as planned.
The average number of aligners you'll have to wear during the treatment is between 18 to 30. Average treatment time, on the other hand, is 11 months.
Talk to an Invisalign Dentist in Cornwall
We are happy to offer Invisalign to all of our patients in the Cornwall, Long Sault, Morrisburg, and Ingleside areas in Ontario. Give us a call at our Cornwall dental office today so that we can bring you a glowing, beautiful smile.